Dick Bona


Solo Art Exhibition



Krieger-Ricks Master Framemakers is proud to host the paintings of artist Dick Bona at it's newly named Art City Gallery. The community is invited to an open house to view the art from 6 to 9 PM, February 8-9, 2018. All artwork will be for sale and the display will be available to the public for viewing M-F from 8 AM - 5 PM through March 10.
Art City Gallery is located on the East side of the Krieger-Ricks building at:
775 N. Main Street
Springville, UT 84663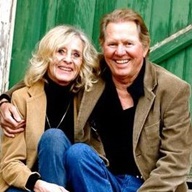 Dick Bona's art credentials are mainly his commercial art studies after high school. He then apprenticed at Associated Foods and worked his way up from signs into the art department. He left there in '66 to open up Bona Signs and ran it for 45 years. Dick sold his company in 2011 to spend more time doing what he's always wanted to do, paint. He built a studio behind his house and began painting only in the winter months. Ever since receiving an honorable mention at the Spring Salon at the Springville Museum of Art his first time in the show, he's done commissioned work for various art lovers across Utah.
Below is a sample of Dick's artwork that will be displayed in the Art City Gallery between February 8 - March 10, 2018. Just click an image to view it. Left & right arrows will take you to the next painting.
If you would like to purchase any of Dick's artwork, please visit the gallery on one of the dates & times listed above. Dick is also available for commissioned work.
Sunset Peak | 24" x 36" | $3,000
A Mountain In My Mind | 16" x 20" | $800
Monument Valley | 18" x 36" | $1,620
Old Blue Car | 12" x 16" | $600
Park Avenue, Arches National Park | 24" x 36" | $2,400
Spring Lake | 30" x 40" | $3,000
Payson Main Street circa 1930's | 15" x 30" | $2,000
Bear's Campfire | 24" x 30" | $2,200
Chucker Hunt | 18" x 24" | $1,100
City Lights | 16" x 20" | $1,000
Colorado River | 18" x 24" | $1,400
Dead Tree Trail | 24" x 48" | $3,000
Ducks Landing | 18" x 24" | $1,400
Large Red Mountain | 30" x 40" | $3,000
Larsen Barn | 24" x 30" | $2,000
On Our Own Time | 24" x 36" | $3,000
Mount Timpanogos | 12" x 24" | $800
Reflections of Home | 16" x 30" | $1200
Reflections | 36" x 40" | $3,500
Summer Home | 16" x 20" | $1,200
Textured Spruce | 12" x 24" | $1,200
Torture | 24" x 20" | $2,000
Wandering Winter Creek | 16" x 20" | $1,000